paper napkins and table decoration - large selection
Enjoy our big selection of cheap printed paper napkins (more than 8,900 different designs),a lot of other things for your table decoration and stickers etc. for your hobby. More than 400 different designs of printed paper handkerchiefs are also available. Enjoy shopping at our shop.
current designs
some of our most selled napkins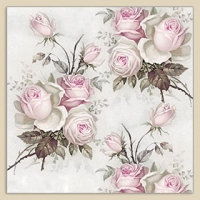 Dinner napkins Roses
20 pieces contained
22 packings in stock.
4.62 EUR
0.23 EUR/item
incl. taxes plus shipping costs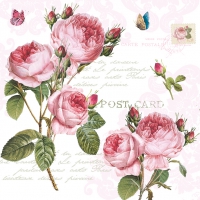 Lunch napkins ROMANTIC ROSES
20 pieces contained
32 packings in stock.
3.34 EUR
0.17 EUR/item
incl. taxes plus shipping costs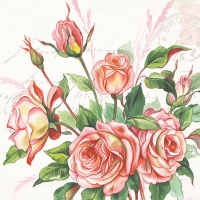 Lunch napkins Margareth
20 pieces contained
21 packings in stock.
2.92 EUR
0.15 EUR/item
incl. taxes plus shipping costs

for gastronomy, catering and hotel industry
special offers
You're looking for a bargain? Have a look at our special offer page.
dealer conditions
As dealer please request an account at our wholsale shop.
worldwide delivery and cheap shipping costs
You can buy our offered items from everywhere. Our logistic center in Germany (see picture) delivers all over the world. Our shipping costs are very cheap, so buying from abroad is not a handicap. If you like calculate your shipping costs before you start shopping.
new items
Our stock is changing all the time. If you're looking for new motifs for you handicrafts, you will be satisfied here. Daily our staff refreshes the new napkins and craft supplies list.
mostly requested:
napkins / motives flower
|
napkins / motives for animal
|
Napkins / cats
|
napkins / dogs
|
Napkins / horse
|
Napkins / paste
|
Napkins / fish
|
napkins spring
|
napkins / communion
|
|
napkins / Beach - Sea
|
napkins / baby
|
handkerchief / motives
|
Table runners
Google+